REALITY & EDUCATION TRANSFORMED
A HIGHER EDUCATION CONFERENCE
UPDATE:
Event sponsor, HP, and conference host, TCNJ, have been closely monitoring the situation with the coronavirus. The novel coronavirus (COVID-19) continues to spread, and our top priority remains your and your families' health and wellbeing. TCNJ and HP use this to guide our decisions, and have decided to take precautionary measures by postponing the conference to a later date.  We look forward to reconvening to explore augmented and virtual reality in teaching and learning. Stay tuned for further communications once the conference has been rescheduled.
Thank you for understanding.
Best Regards,
Dana Castro, HP Education Organization Manager
Ryan Gladysiewicz, The College of New Jersey
March 19, 2020
---
---
Meet the Experts and Learn Industry Trends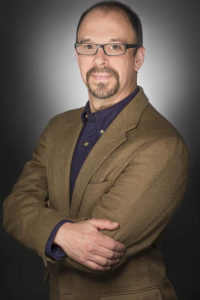 XR for Teaching and Learning
Jeffrey Pomerantz, Associate Professor of Practice
Simmons College, Boston
Learn the benefits of augmented reality (AR), virtual reality (VR), and 3D scanning and printing technologies for teaching, learning, and research in higher education institutions. You will walk away with an understanding of the types of learning goals that are effectively supported by XR technology, as well as methods for integrating XR into pedagogy to support those learning goals.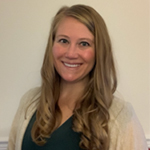 The Journey to Integrate VR into the Nursing Curriculum
Chelsea Lebo, MSN, RN-BC, CHSE Simulation Facilitator, Simulation & Clinical Learning Resource Center, TCNJ
Giselle Castro, TCNJ Student Nurse
With the use of VR increasing in healthcare, TCNJ nursing program has begun their journey to integrate the technology into the curriculum. We will discuss the trial of the software and equipment, as well students reactions of VR. Also, we will examine the challenges of incorporating VR into the curriculum and how we plan to overcome them.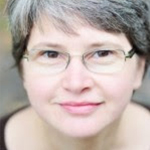 Virtual Empathy: Maintaining Human Connection in a VR world
Ileana Balcu, Director of Patient Experience at Dulcian Health Communication Studies, TCNJ and the class COM #345-02
This presentation will describe an undergraduate class journey to find the ways in which VR can be used to free clinicians for face-to-face time with patients. In preparing for this presentation, the students practiced the necessary skills of interviewing healthcare professionals, researching the latest literature and working together to assemble the presentation.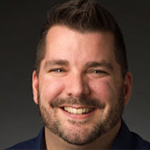 Organizing for Innovation Grass Roots Style
Jason Webb, Instructional Analyst
Online Learning Systems, New House School, Syracuse University
Learn how Syracuse built an XR movement with just a few ingredients – passionate individuals, peer collaborations, and partnerships.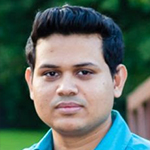 Accessibility in Virtual Reality
Dr. Sharif Mohammad Shahnewaz Ferdous, Assistant Professor
Computer Science, TCNJ
Accessibility issues in Virtual Reality (VR) are different from typical human-computer interaction. The major issue with VR is cyber-sickness. Cyber-sickness is nausea, disorientation, and discomfort experienced during or after immersive VR exposure. Researchers are yet to find the root cause and appropriate reduction method for cyber-sickness. VR also imposes limitations for people with balance impairments. However, researchers are using VR to facilitate rehabilitation of people with disabilities (e.g., Multiple Sclerosis, Parkinson's disease, stroke, etc.). While research shows that VR is more effective than traditional exercises in rehabilitation, there are still some challenges to overcome to make it an everyday technology.

Creating an Immersive Learning Experience Using Virtual Reality
Patricia Kahn, Ph.D., CIO and Assistant Vice President for Information Technology Services at the College of Staten Island
Linda John, Director of Academic Computing, College of Staten Island
Ryan Gladysiewicz, Associate Director for the Office of Instructional Design, The College of New Jersey
Creating an immersive learning experience using virtual reality (VR) technology can provide an environment where students can interact with 3D model worlds offering students an opportunity to engage, improve their retention of material taught in classrooms, and be exposed to "real life" situations. The College of Staten Island and the College of New Jersey will share their insights about the planning involved to create a virtual reality lab as well as the technology chosen in order to support faculty and students while staying within budgetary constraints. Faculty will show examples of how virtual reality worlds were created using 3D camera technology and how these worlds were integrated into a VR environment in order to enhance the learning experiences for their students. Finally, during this demonstration we will talk about the do's and don'ts for creating a comfortable new user virtual reality experience as well as provide opportunities for attendees to experience VR technology.